Hello curious friend, I'm Nici, a freelance content writer, copywriter and editor living in London, UK. I'm climate curious. I like to write about the climate crisis, what businesses can do to help prevent it, and what we as individuals can do to make the earth a better place to live. I'm still educating myself and I don't know it all, trust me. But you can join me on my journey to explore the beautiful complexities of it all.

I'm just returning to the world of freelance content writing and copywriting after taking a year out to raise my baby boy, Robin. By raise I mean, watch his big sister show him all the naughty things he shouldn't be doing around the house. But here I am, back at the desk with a renewed sense of curiosity about the climate crisis and what we can do to prevent it. I've always cared about the climate, in fact I believe most people do, but as is the nature of life there are often other priorities or problems that get in our way. It was only once I had children that I started exploring the nuances of the issue, madly Googling at 3am what these changes to the climate will look like for us, and, more positively, what we can do to prevent it.

The main thing I wanted to talk about today, as a way to start discussing my thoughts about the crisis, is how it's okay to talk about the crisis and not have all the answers. The hardest part of exploring the climate crisis is talking to friends and family about it. I think there's this sense of being a hypocrite if you're not already zero waste and carbon neutral in every part of your life.


We live in a world where the systems are against us; where the structures that make our world go round and the economies grow are designed to be against nature and harmful to the environment. It's not just hard to be environmentally 'perfect' within these structures, it's almost impossible. There's danger in waiting until we can make all of our actions and behaviours in life not harmful, it will never happen. We need to start bit by bit, with a conversation, with whatever tiny action, whether that's switching energy suppliers or making all our cleaning products zero waste. To start somewhere is to make a big difference, so just start. You're not a hypocrite if you talk about going vegan but you're still buying plastic coated food when you're in a rush, or if you buy ethical clothes but still shop at supermarkets. Let's open the conversation and start talking, no matter what stage we're at in our climate conscious journey.
And on another note…
What have I been doing lately? Since returning to work a few months ago I've created website copywriting for an independent opticians and a heritage music studio in Soho, I've edited interviews for an arts and culture magazine and I've helped a business coach write their part memoir, part business essay collection. I've also joined a business networking group for parents who run their own business and I'm halfway through a personal development course on the climate crisis with Common Earth. What I'm looking for next? I'd love to work on some blogs related to sustainability or the climate crisis and do more ghostwriting work helping others tell their personal or business story. Let me know if you have an ear to the ground!
You should check out…
This thoughtful piece about parenthood and the climate crisis from Josie Long called What Next? on BBC Comedy of the Week, where she talks about feeling like a hypocrite but taking action anyway:
Click Here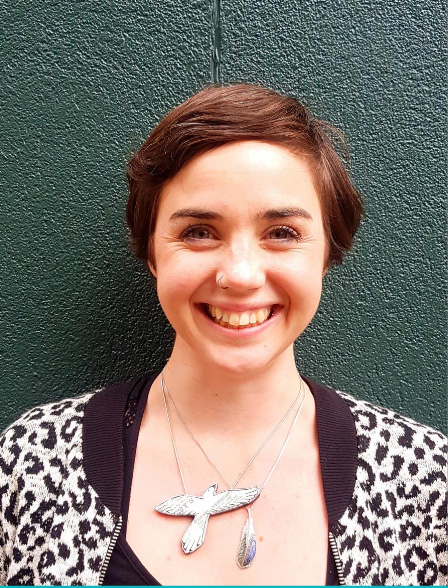 ---