Start-up Stories is a blog series following the lives of inspiration self-starters who are running their own business or project.
Who are you?
Hello everyone! I'm Lenni Sanders, co-producer of Curious Things
Who are you?
Curious Things is me and the excellent poet Harry Jelley. We make interactive performances, often for museums and heritage organisations, and we also run workshops on topics ranging from event planning to creative writing. We've been working together for just over two years (although we only quite recently rebranded to Curious Things this spring so if you're wondering where any record of us is before then, we used to be called iOrganic!)
We want to make performances that are playful and accessible, and when we explore heritage we aim to do it in surprising, unexpected ways.
Curious Things makes interactive performances for people who didn't necessarily know they wanted to be part of an interactive performance today but who is up for a laugh. Increasingly a strand of our work is aimed at family audiences.
Who are you?
We started working together when Harry found a call-out for submissions for Sensored, a one-day festival of work about the senses at Contact, programmed by RE:CON the Young Producing Team. We proposed a show called Empty Kitchen in which an audience of up to six people sits around a table, and we create a restaurant experience for them without using any food – using spoken word, a variety of textures and objects to touch, and pre-recorded video and audio to suggest the taste instead.
We wanted a name for ourselves that had something to do with food and technology so we called our project iOrganic – a name which we then spent the following year and a half explaining to people! We were delighted to be programmed by Contact to perform at Sensored, and had a fantastic week making our first collaborative work. The support of the RE:CON team was invaluable, and we also received lots of really helpful feedback from Artistic Director Matt Fenton.
So, Lenni, what happens behind the scenes?
Day to day, we look around for opportunities and communicate with each other if we've found something we want to apply for, on the Arts Jobs listings site or elsewhere. We are very eager to take opportunities to do types of work that will give us new experiences. Although we have workshop facilitation experience separately and had run workshops for adults together when Est 1761 invited us to plan and deliver a workshop for groups of Year 5s visiting the Bridgewater Canal we jumped at the chance to run our first workshop for children together at the start of this year.
When there's an opportunity to try something new, we're excited by challenges.
We also contact museums and heritage organisations to ask if we can meet them for a chat about our work – if, in the end, there isn't space in their programme to book us, we've still had an interesting conversation with a new contact.
Any advice for keen start-ups out there?
Having your own email address for your business is something that was a revelation to me! When we first got Curious Things email addresses, I immediately felt more validated, professional, and confident. The same goes for our business cards. I would also like to add that the longer Curious Things have been going the surer we are about our USP, I guess because we got going quite spontaneously.
I'll just say that if you're not entirely sure where your journey is leading you, that's ok, and you will find your niche if you keep looking for it and taking opportunities.
Equally, we talk a lot about what makes us 'us' and I think that helped us figure out what we're best at – so I would suggest talk and reflect and come up with lists and manifestos of who you are as a business or project! And you can do that working by yourself as well, of course.
Where can we find you?
Where can we find you? Website: www.curiousthingsperform.com Twitter: @_CuriousThings Our email addresses are lenni@curiousthingsperform.com and harry@curiousthingsperform.com if you want to get in touch with us directly! As I live in Manchester and Harry lives in Newcastle, if you live in the North West or North East, you have one of us relatively nearby to go for a coffee with if you like! START-UP STORIES 4: LONDON ARMY APPAREL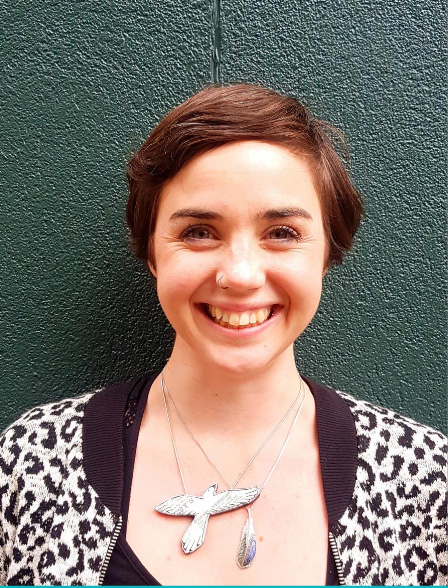 ---